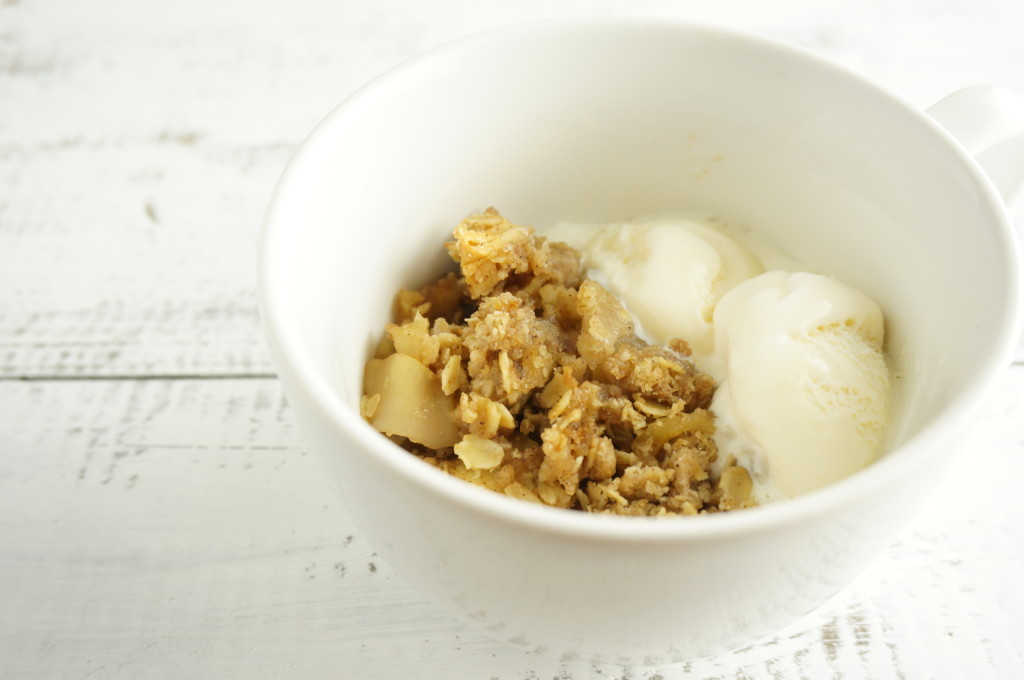 Do you love apple pie – because I do – but you know what, sometimes apple pie is just way to involved. And only the craziest craving will push me to spend hours creating a yummy pie, but what about your average everyday craving. What to do? Well, there is a brilliant, yet simple shortcut to enjoy all the goodness of apple pie without all the hassle. Apple pie crumble – quick and painless with an awesome pay off.
I've been making this for a while, but most recently the man and I, M ( I think its finally time I give him at least an initial :) had them for  dessert on V-day. So I have apple on the brain, and I think its only right that I share it with my readers. Oh and did I mention its gluten free, which in my mind makes it guilt free – but I know thats not actually true. Any how lets get to it, so you can soon find yourself fork deep in unapologetic deliciousness.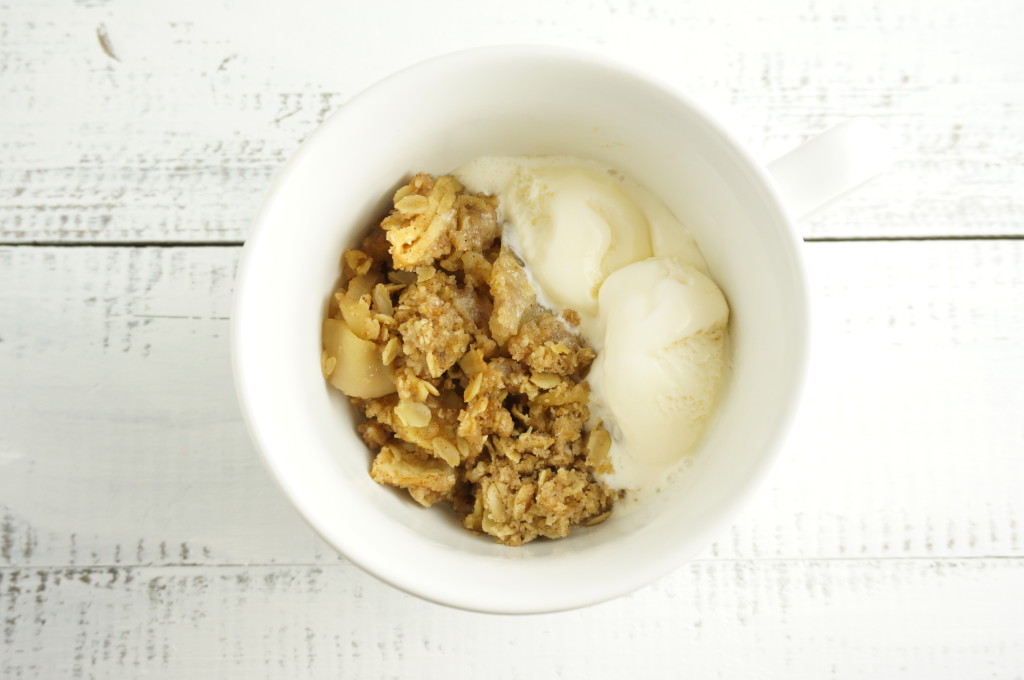 Ingredients
5 small apples (I like Gala)
1 stick of butter – around room temperature
1.5 Cups Gluten Free Rolled Oats
1/2 Cup Gluten Free All Purpose Flour
1/2 Cup packed brown Sugar
1tbs Granulated Sugar
2 Tsp cinnamon
1/2 tsp nutmeg
1/4 tsp salt
Directions
Preheat the oven to 375 and liberally grease a small baking dish (about 8 x 10).
Peal and core apples and place them in the bottom of your baking dish. Sprinkle apples with tbs of granulated sugar.
In a medium sized bowl, combine oats, flour, brown sugar, cinnamon, nutmeg, and salt.
Slice stick of butter into 1/2 inch cubes. Using your hands work the butter into the crumble mixture made in the previous step. Mixture should appear coarse.
Pour crumble mixture, evenly, on top of apples, and bake in oven for 35-45 minutes, or until apples are soft.