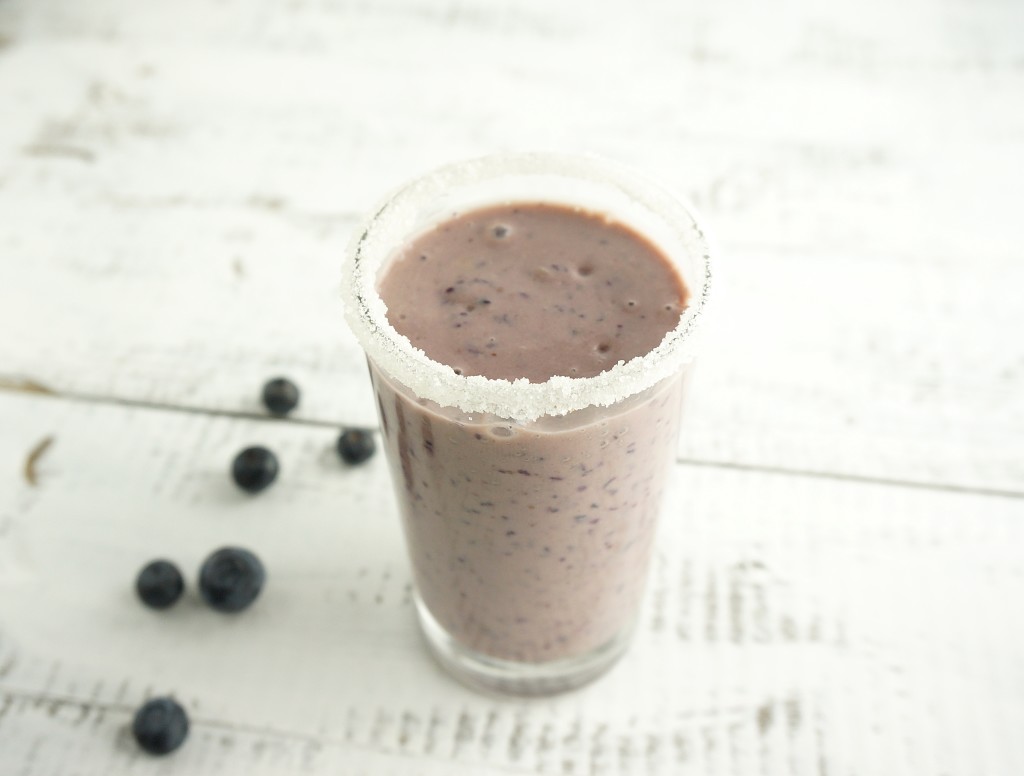 So right around this time of the year, I realize that I have already blown off the commitments I made to myself at the beginning of the year. Pretty much every week – since Jan 1 – I've had all kinds of good intentions to eat healthier and go to the gym regularly. And let me tell you – I have done neither one :) I'm guessing I'm not alone in that.
The good news is, I think I have come up with an idea that's actually feasible and sustainable. It just occurred to me that I can use my blog to support a healthier lifestyle. Don't get me wrong I've been loving baking all these amazingly delicious treats, but I think I should mix it up a bit – include some recipes that are less sweet tooth friendly but just as tasty :)
So now that you are caught up on my post new year laziness, I'm going to pop my website's healthy cherry with a new recipe – Skinny Blueberry Banana Smoothies. I love fruit – really who doesn't – but I love it even more blended. At various points in my life I have been more or less on the smoothie thing, and recently its definitely been less. But, I'm going to dust off my blender and get to work so I can lose this natural winter coat I'm wearing lol. P.S. I went to the gym two days in a row!! Let's get to it.
Makes 1 large smoothie or 2 smaller ones  
Ingredients
1 cup ice
1 cup fresh blueberries
1 small banana
1/2 tsp fresh ginger – grated
1 tbs agave
1/2 cup plain non fat yogurt
Directions
1. Add all ingredients and pulse in blender until smooth