Blackberry Lemon Butter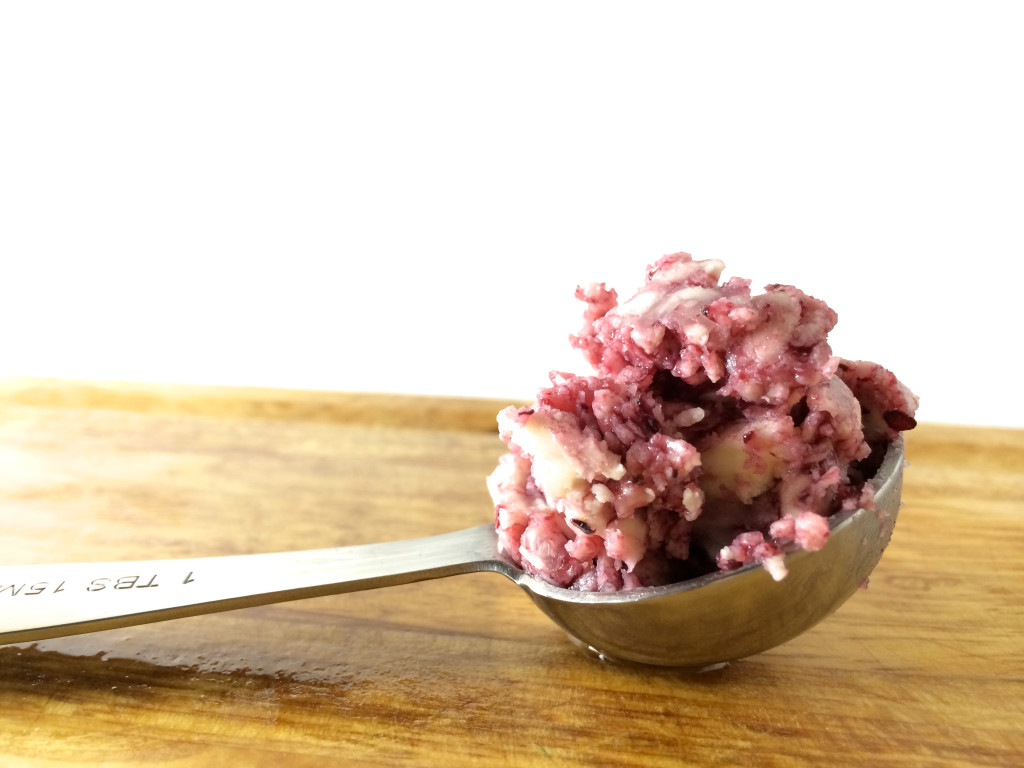 I love bread, and what goes better with bread than butter – basically nothing. Sometimes, though, plain butter can be kind of bland. So I thought I would come up with a very simple solution to make it a bit more exciting. Check it out.
Ingredients:
8    tbs (1 stick) of unsalted butter
1     tbs of blackberry preserves
1/2 tsp of lemon zest
Directions:
Allow one stick of unsalted butter to reach room temperature – you want it to be soft, but cool to the touch
Using a mixer with a paddle attachment (stand or hand mixer) whip butter until it's soft, about 30 seconds on medium speed
Add 1 tbs of blackberry preserves and mix until blended, but don't over mix – you want it to have a nice marbled look.
Mix in 1/2 tsp of lemon zest
Spread on your favorite bread and enjoy!